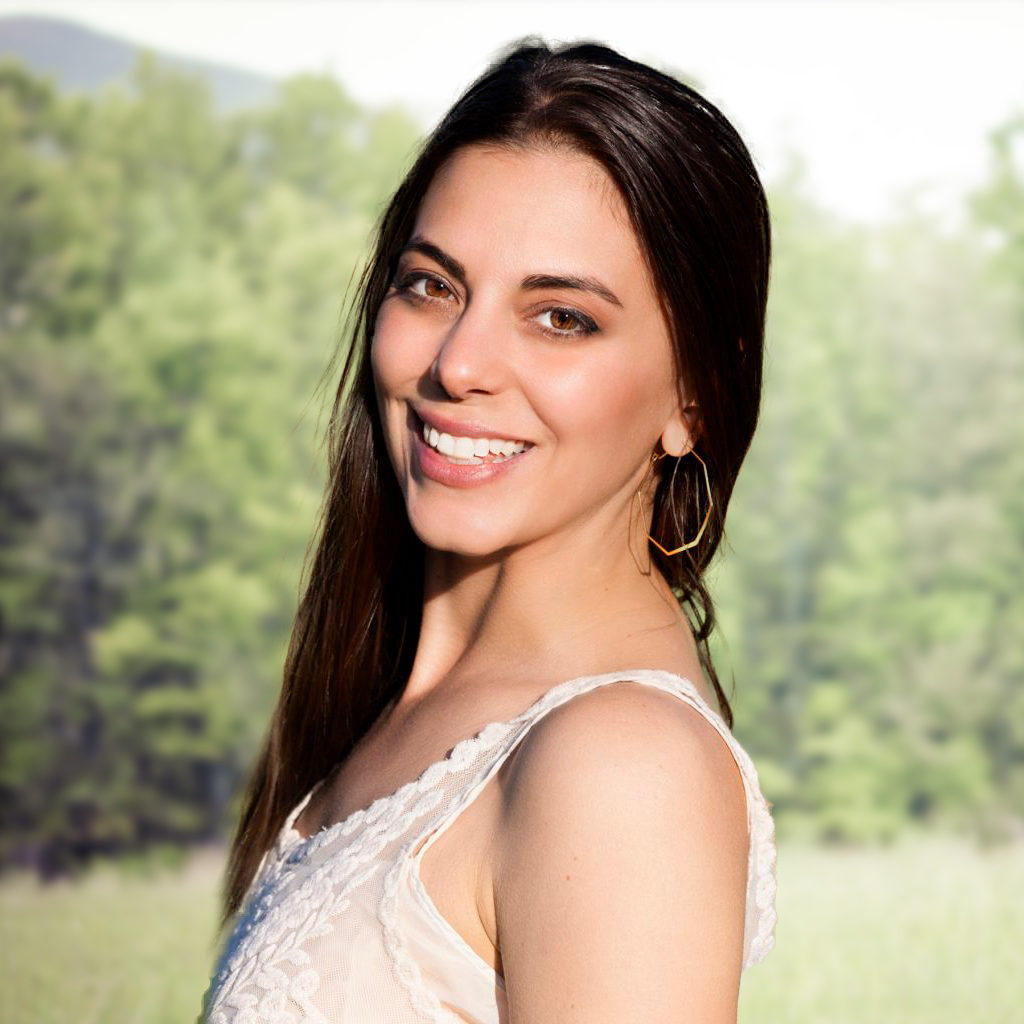 "Movement is a gift that brings to life our unique expressions. To dance, to flow supported with the wonder of it all brings forth an inner sense of true aliveness that transcends– No matter what cards  we are dealt."
Melissa Michelle DeGasperis is the founder of Mādhava Unite, LLC and she is committed to keeping the dialogue of holistic living as a healing art open, resourceful, and transcendental. She would state the founding of such manifested work stems from original thought seeds planted by the great teachers who have come before us. Through their wisdom, love, and compassion, we flow supported in a sea of infinite possibility.  
While growing up, Melissa always had an interest in storytelling. She graduated from Hofstra University in 2007 with a bachelor's degree in broadcast journalism and a desire to share unbiased information. She then landed a job in mainstream media where she worked for some time as a field producer. It was during this pivotal life experience that she felt an unyielding curiosity to study acting and so enrolled at The William Esper Acting studio, moved to New York City, and worked as an actress in theatre arts. And then a friend suggested yoga…  
She entered the Jivamukti Yoga School in 2010 and became fully immersed and fascinated by the yoga teachings and its positive influence on her life. In 2016 she graduated from the Jivamukti Yoga Teacher Training at the Omega Institute in Rhinebeck New York, and has since worked in a variety of settings which include, yoga studios, schools, and hospitals. With over a decade of yoga experience and study, she weaves together the yoga teachings as a holistic life practice.
In the spring of 2021 she completed 1,000 hours of in-depth nutrition and herbalism training and received a Holistic Health Practitioner certification from the Natural Healing Institute of Naturopathy, Inc.— a nationally accredited vocational college of holistic health.  
Mādhava is a sanskrit word and one name for Vishnu or the all-attractive preserver aspect found in the Hindu pantheon.  Vishnu, along with Brahma the creator, and Shiva the destroyer, are the three holy or holistic concepts apart of the Trimurti or Holy Trinity that symbolize our cyclical nature of existence from birth, preservation, and destruction to our then embedded regenerative abilities.
As the sweetness of a flower attracts the bee to fertilize, as the seed then develops to hold within it anew possibility, so too are we pollinating great change from the knowledge gained and shared of our diversified life experiences. So too are we remembering our role, interconnected-ness to the whole of existence, and what it means to unite.  
"The yoga classes offer a well rounded exploration into the profound benefits of the practice. For someone who doesn't necessarily practice a lot of yoga exercises, I found them extremely beneficial for my overall health. There is something for everyone in these classes to practice and they are not to be missed!"
- Kristen Dillion
"Melissa is such a delight to work with and has provided me over the years with such useful information about the benefits of specific foods which have in turn reduced inflammation in my body. The different yoga positions and stretches have also made a positive difference in how I feel and move. I am truly grateful for all her knowledge and expertise."
- Destiny Reilly
"We know that Melissa is not only well-trained and dedicated, but that she will be at the top of her field as she opens up her own practice."
-Elise Kert Natural Healing Institute of Naturopathy, Inc.
"Working with Melissa is very inspiring and pleasant. Turns out, eating beef, chicken, and eggs were harmful for my health and she not only supported me to quit, but her passion for nutrition is contagious and motivating! I highly recommend getting a chance to work with Melissa and all of the Madhava Unite offerings."
-Shlomit Ross
"Melissa is a fantastic yoga teacher and an amazing bringer of light. Anyone who works with her is blessed."
-Dave Ross
"I was having the worst breakouts on my skin from out of nowhere and Melissa recommended some nutrient dense foods, herbal supplements, and a liver detox that I ended up giving a shot. The liver cleanse was particularly helpful and I feel such a difference. My stomach became less bloated and I have since started taking milk thistle —which is my absolute favorite now. My skin also cleared up over time. These recommendations I plan on making more of a lifestyle. Thank you!"
-Ekatrina Ivanova